Welcome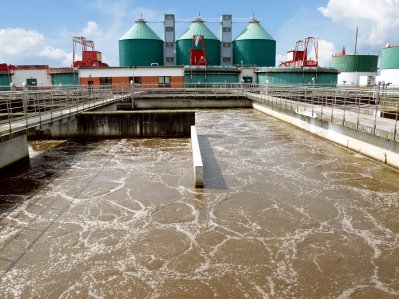 The Florida Water Environment Association (FWEA) began its existence in 1941 under the name Florida Sewerage and Industrial Waste Association. Subsequent name changes over the years are reflective of the evolution of public attitudes about wastewater management and the environment. Membership has grown over the years and today our membership exceeds 1,300 clean water professionals. Our local chapters, student chapters, committees and Utility Council help to unite Florida's clean water professionals responsible for protecting the environment through education programs, professional development and promotion of sound public policy.
Over 70 years after its creation, FWEA continues to make historic differences in the advancement of the water environment, science and technology, making it a leading professional water organization in Florida. Our history says a lot about the leadership, dedication and hard work of the members of this organization
News
posted Mar 20th, 2017
FWEA is pleased to announce a new member benefit! We will be producing both a printed and an online version of an Annual Membership Directory & Resource Guide. This guide will be a handy reference for finding other FWEA members as well as resources for products and services.
posted Mar 2nd, 2017
The Water Environment Federation (WEF; Alexandria, Va.) Government Affairs Department spent a very busy 2016 advancing the WEF agenda before Congress and building a robust grassroots program for the future. Thank you to all WEF members who contributed to our fruitful efforts in 2016. We look forward to your continued participation in 2017.
posted Nov 14th, 2016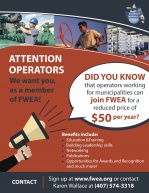 Did you know that operators working for municipalities can join FWEA for a reduced price of $50 per year? The benefits include education & training, building leadership skills, networking, publications and more.