Students Set to Represent Florida at WEFTEC
The FWEA Student Design Competition (SDC) is intended to promote "real world" design experience for students interested in pursuing an education and/or career in water engineering and sciences. Each year teams representing their engineering school and their universities compete in either the wastewater or environmental categories in hopes of attending WEFTEC to represent themselves, their university, and FWEA.
For years, the competition has taken place on the first day of the Florida Water Resources Conference (FWRC). The event has always been well attended by industry professionals, volunteers and judges, professors, and of course the students. This provided the students with a chance to network with industry professionals while being recognized for their hard work.
Unfortunately, the last two years have not been this way. With the cancelation of the FWRC 2020, the Students & Young Professionals Committee scrambled to transition the competition to a virtual platform. With some bumps and bruises along the way, the SDC was successfully held and two representatives attended a virtual WEFTEC SDC. 2021 also saw the cancelation of FWRC and continued challenges.
Even with the change in the 2021 competition, the SDC had a total of six teams, representing four universities. Four teams competed in the wastewater competition representing Florida Atlantic University, Florida Gulf Coast University, University of Florida, and University of South Florida. Florida Gulf Coast University and the University of South Florida also competed in the environmental competition. The 2021 competition was conducted virtually with students submitting prerecorded presentations and submitting written responses back to the judges. Students showed great resiliency, flexibly and adaptability to handle these changing circumstances.
Congratulations to the winners of the 25th Annual SDC!
First Place Wastewater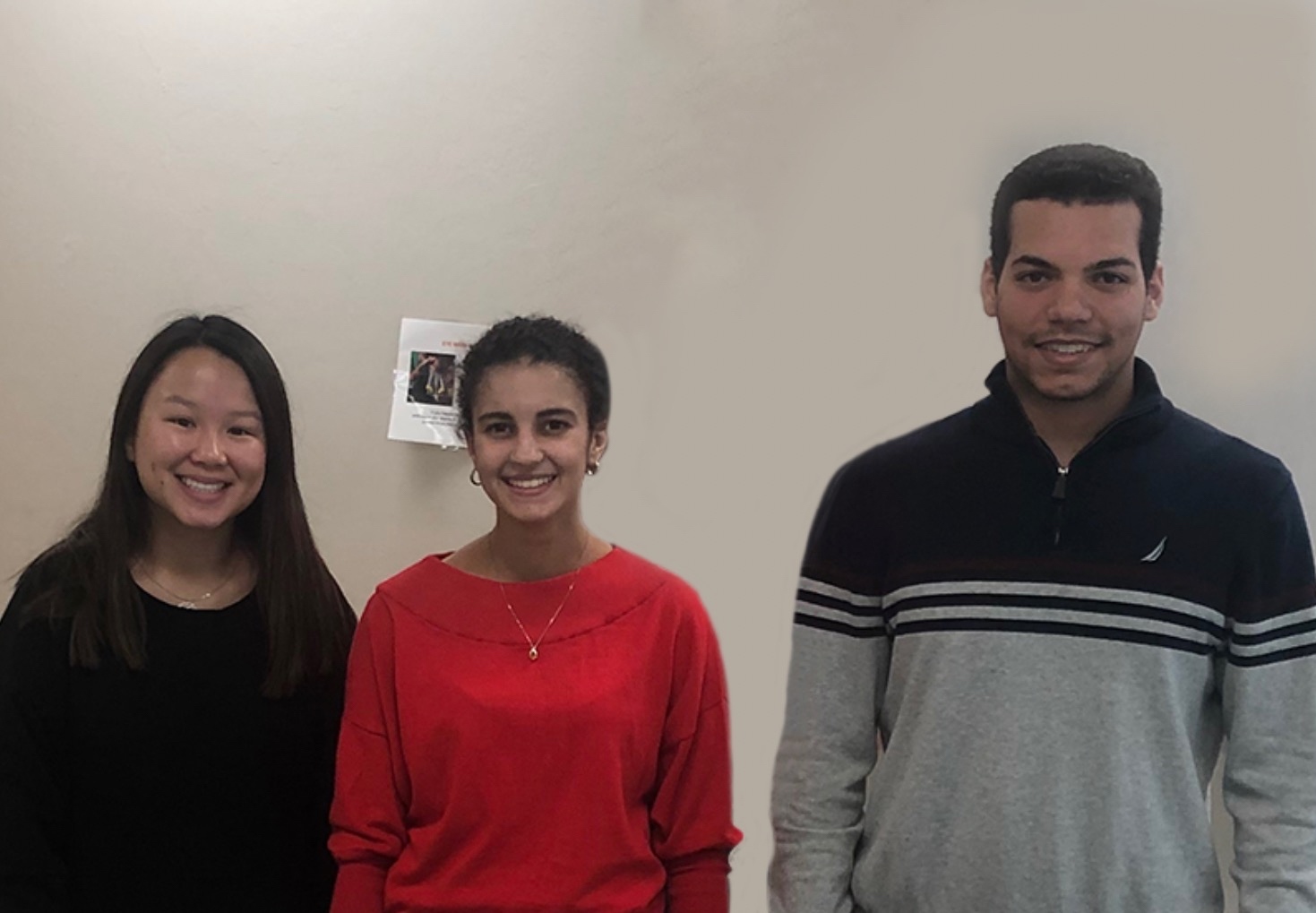 Florida Gulf Coast University team was recognized for their design "Is Direct Potable Reuse (DPR) a Viable option for the City of Fort Myers, FL?" working with the City of Fort Myers and team members, pictured below, left to right: Josie Wiederkehr, Gabrielle Hastings, and Yosvany Medina-Pinera.

First Place Environmental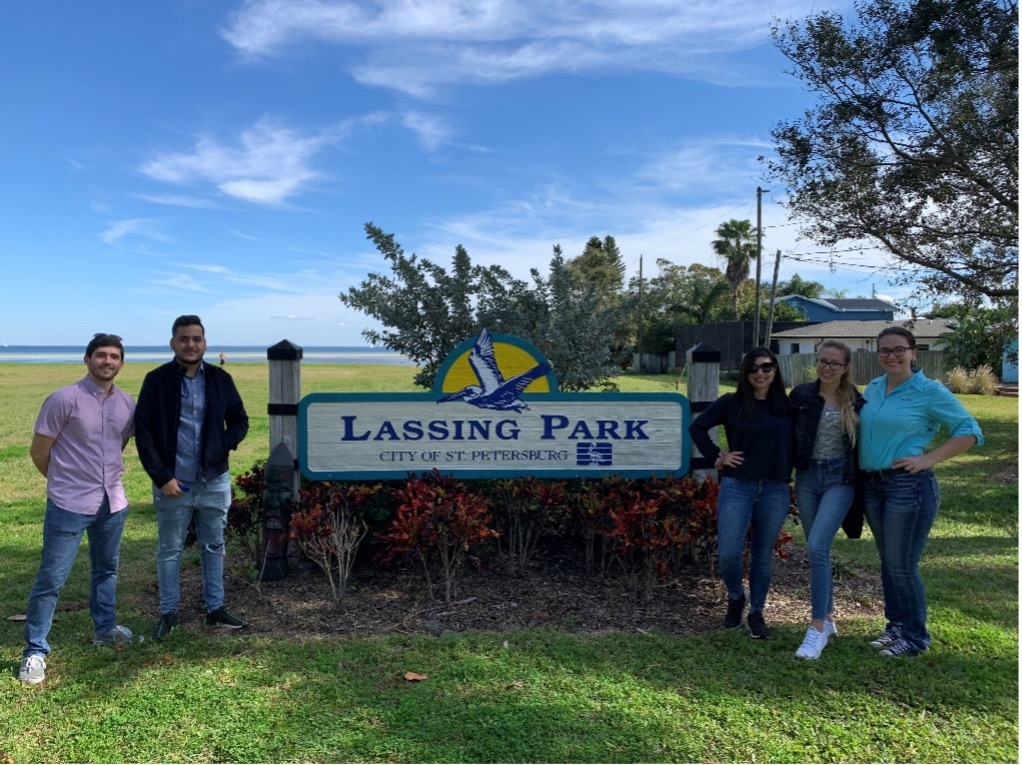 University of South Florida team was recognized for their analysis of "Erosion and Water Quality Analysis of Lassing Park" working with the City of St. Petersburg with team members, pictured below, left to right: Alex Orellana, Andres Lora Santos, Mariko Peltz, Anna Zimmerman, and Jordin Kahler.