FWEA Operators Excelled in Operations Challenge at WEFTEC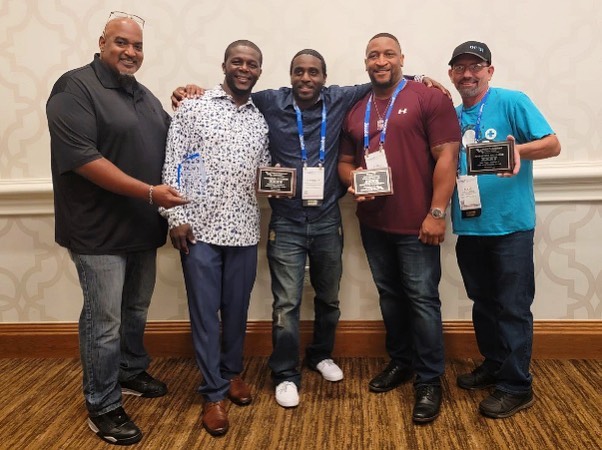 The St. Pete Dirty Birds placed third in their division at the WEFTEC competition.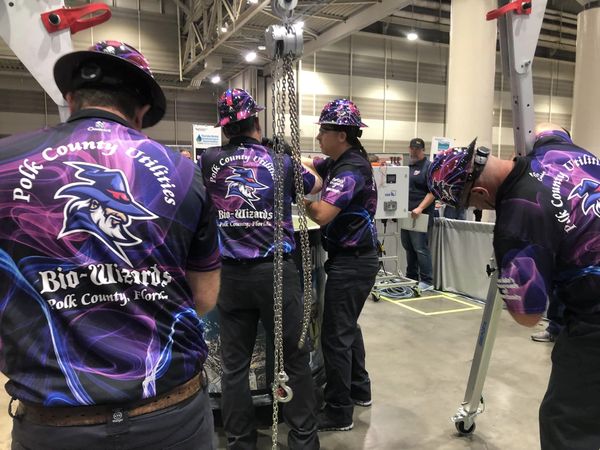 The Bio-Wizards from Polk County compete in the maintenance event during WEFTEC.
Operations Challenge is a chance for the best wastewater collection and treatment personnel to showcase their skills to an international audience. In the competition, teams compete to earn the highest score in five different events. Each team includes four members and often a coach as well. Event are designed to test the diverse skills required for the operation and maintenance of water resource recover facilities, collection systems, and laboratories. The five events are collections systems, laboratory, process control, maintenance and safety. Winners are determined by a weighted points system.
Competing for Florida were the
Polk County Bio-Wizards
,
St. Pete Dirty Birds
, and from JEA,
The Fecal Matter
. Teams earned their spots during the FWEA Operations Challenge event which took place during the Florida Water Resources Conference (FWRC).