Call for Abstracts 2023 Biosolids Seminar


2023 FWEA Biosolids Seminar
The call for abstracts is open for the 2023 FWEA Biosolids Seminar.
September 14, 2023
EpiCenter | St. Petersburg College
If you are interested, please submit an abstract before Friday, June 30th. The following topic areas are of particular interest:
Case Studies/Lessons Learned

Digestion & Stabilization

Economics and Project Delivery

Land Application and Biosolids Markets

Regulatory and other Program Drivers

Sustainability and Resource Recovery

Thermal Processes and Biochar

Thickening and Dewatering

Thermal Processes and Biochar
Troubleshooting & Optimization

Abstract Format: Abstract must contain the following sections: title, presenter(s)/author(s) and their organization, abstract body, table and/or figures, and literary references (if any).

Abstract Review Criteria:
Abstracts shall be no longer than 9,000 characters (approx. 1000 words). One additional page may be submitted with tables, graphics, and/or images.
Content will be evaluated and ranked for selection based on their total score using criteria in the following table: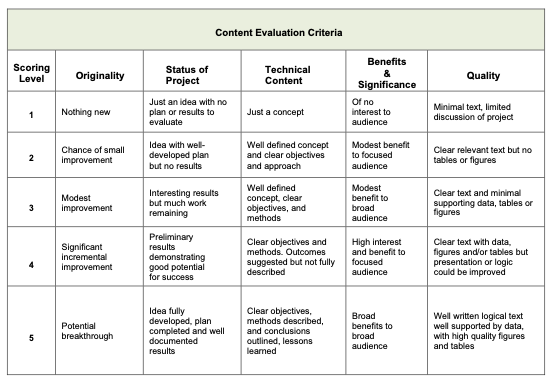 Method of Submittal: Abstracts can be submitted via email to aguillen@carollo.com. Please copy manuel.moncholi@stantec.com and/or gdick@brwncald.com for tracking purposes.
Please submit a speaker bio describing experience and credentials. (This is needed for PDH/CEU/continuing education credit certification).
Feel free to reach out with any questions.
​